Compounding and Custom Medications
Commercially available medications may not be suitable for everybody. That is when compounded, and custom medications will be helpful.
Ogden Pharmacy in Lynnwood, Ogden, Calgary, provides compounding and custom medications for humans and animals.
Compounding is the process of creating a custom medication from scratch. This is usually done when a patient cannot take a pill in its standard form (due to administration difficulty, bad taste, or a side effect of a specific administration form) or when there is no standard form of the medication available.
Custom medications can be created to meet the particular needs of a patient, including allergies, sensitivities, and other medical conditions.
Examples of the medical conditions and needs that could make use of compounding:
special doses of antibiotics for kids
acid reflux medicines for babies and newborns
adding flavours to medicines of kids
adding flavours and special doses for pets' diseases
changing the form of administration for seniors
commercially unavailable medicines (such as Clomid (hormonal therapy for to-be pregnant women) and Pink Lady (for severe cases of acid reflux))
Changing pills into suspensions to avoid swallowing difficulties
Compounding could use different forms of administration, including:
capsules
liquids and suspensions
topicals (creams and lotions)
suppositories
foams
gummy bears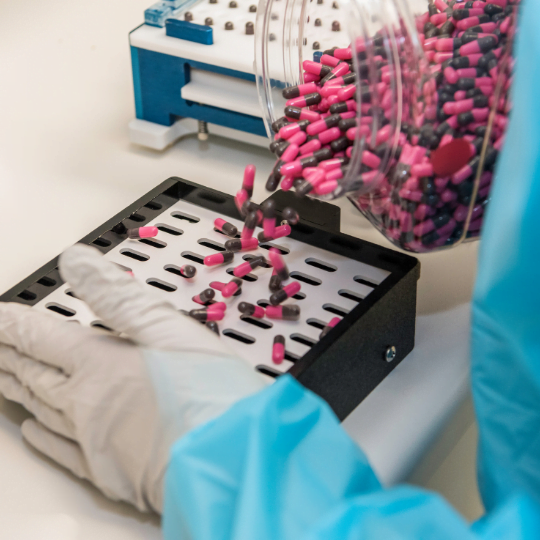 Ogden Pharmacy can provide our patients with any compounded medication a physician prescribes. Only the highest quality medicinal and non-medicinal ingredients are used. Strictly safety protocols are followed and ensure that all medicines are made to the highest standards.
We are the perfect place to go if you require a custom medication for you or your pet. We provide direct billing to your insurance company and FREE delivery to your residence.
Our pharmacists will work with you and your doctor to find the best possible solution for your individual needs.
Please call us at 587-391-9878, use the Facebook Messenger Chatbot (the bottom right of this page), or use our WhatsApp Chat (the down left of this page) to ask us about your needs for compounding and custom medications.