Health Insurance Problems Resolution
Ogden Pharmacy, at its Calgary location in Lynnwood, Ogden, will help you with your insurance problems to ensure continuity of care for you and your family.
Health insurance companies in Alberta are operating to provide health care to residents through different levels of health coverage plans. This coverage includes hospital services, medical services, dental, and prescription drugs.
Several health insurance companies operate in Alberta, and each has its own rules and regulations regarding coverage.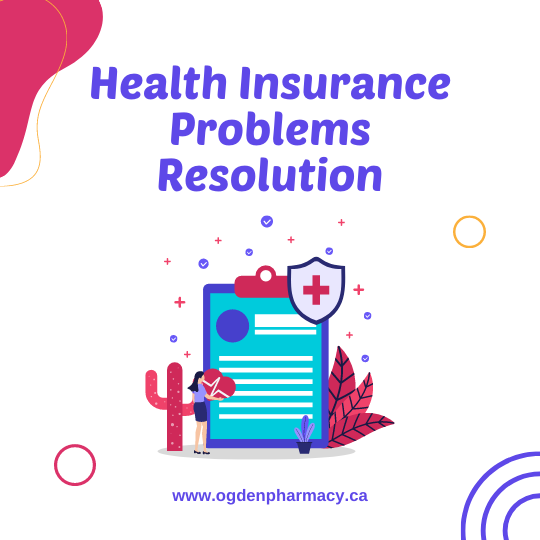 Ogden Pharmacy can help you to resolve all of your problems that are related to all insurance plans within Alberta, even if you are transferring your prescription from another Canadian province.
Some of the insurance plans we can help (but are not limited to):
Alberta Blue Cross
Alberta Health Care Insurance Plan
Alberta Works (its health insurance card is also known as the SS card)
Assured Income for the Severely Handicapped (AISH)
Green Shield
Indian Affairs
Telus Health (Assure / Sun Life / Canada Life / Great-West Life)
Claim Secure
Express Scripts (ESI) / Manual Life
RCMP
NexGenRx (NX)
MDM
Public Service Health Care Plan (PSHCP)
Veterans Affairs Canada
WCB Alberta
Manitoba Blue Cross
Even if your health insurance is not listed above, please call us at 587-391-9878, use the Facebook Messenger Chatbot (the bottom right of this page), or use our WhatsApp Chat (the down left of this page) to talk with us regarding any problem with your prescriptions and health insurance plans.