Ogden, Calgary, which comprises the historic neighbourhoods of Millican Estates, Lynnwood, and Ogden Flats, was founded in 1912 as a tiny rail town and was once home to many of the city's earliest settlers.
The community is located in the southeast quadrant of Calgary, Alberta. It is bounded by the Bow River to the north and west, by the Canadian Pacific Railway (CPR) and the industrial area of Ogden Shops to the east, and Glenmore Trail to the south.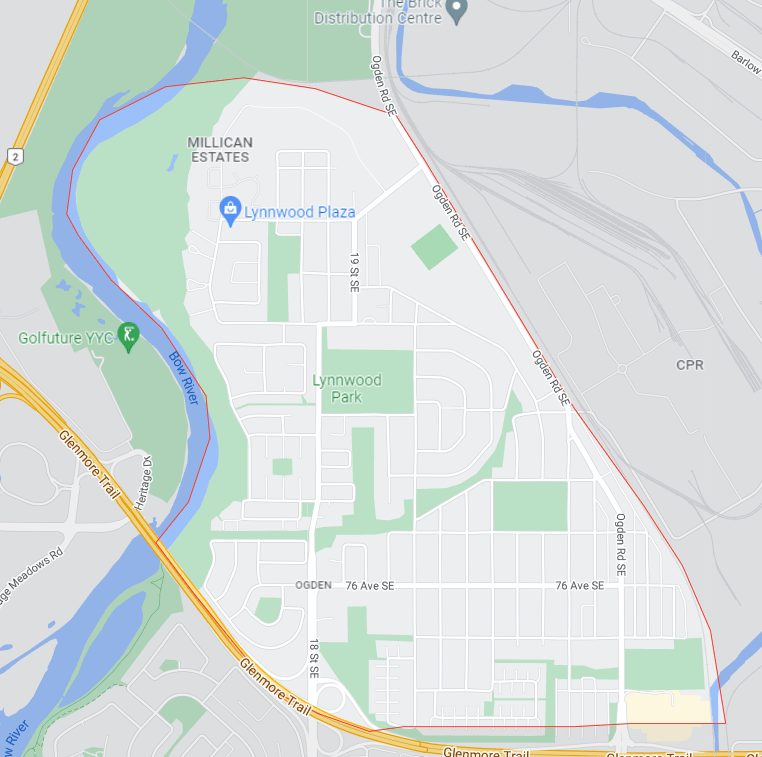 Ogden Shops were built in 1912 by the CPR to be an extensive maintenance and repair facility located 4.6 miles from the centre of Calgary. They employed over 1500 men to repair steam locomotives and the CPR's freight and passenger cars.
To service the firefighting needs of this establishment, CPR formed a group of volunteer firefighters named the Ogden Shops Fire Brigade.
In addition to their tasks in the Ogden Shops, The Ogden Shops Fire Brigade collaborated with the Calgary Fire Department and attended their courses and training.
Arguably, Calgary would not exist without the CPR, the Ogden Shops, and the establishment of the municipality of Ogden, named after the former Vice President of the Canadian Pacific Railway, I.G. Ogden.
In the early 1900s, Millican Estates was named after the Millican family, one of the first settlers and homesteaders.
Between 1926 and 1976, the Imperial Oil refinery was located and operating on the site of what nowadays is called the Refinery Park. This park was created in the early 1990s.
The community is represented in the Calgary City Council by the Ward 9 councillor, Gian-Carlo Carra. Provincially, it is located in Calgary – Peigan district and represented by Tanya Fir, and federally it is located in Calgary – Shepard district and represented by Tom Kmiec.
Some numbers and statistics of Ogden:
Types and numbers of dwellings in Ogden are as follows:
Single-Family: 2142
Town Houses: 549
Non-Standard Styles: 330
Apartments: 327
Duplexes: 515
Based on the 2019 civic census of Calgary city, Ogden has about 8576 residents who live in 3875 dwellings, with approximately 119 vacant dwellings and 2120 dwellings occupied by their owners.
One duplex and three single-family houses were under construction in 2019.
Rent range:
A room: $500s
Basement apartment: $800s
The price range for homes for sale in Ogden:
Row/Townhouse: $180,000 – $245,000
Detached: $400,000 – $750,000
Semi-Detached: $255,000 – $700,000
Duplex: $530,000
Schools:
Sherwood School | Calgary Board of Education
Banting and Best School | Calgary Board of Education
St. Bernadette School (Catholic)
Almadina Language Charter Academy
Preschools:
Happy Days Preschool
KIDS R FUN Daycare Preschool
Essential to mention places:
Millican-Ogden Community Association
Jack Setters Arena
Millican-Ogden Outdoor Pool (not filled)
Ogden House Senior Citizen Club
Youth Centres of Calgary
Victory Foundation (Victory Manor)
Ogden Fire Station No. 9 (It was initially built to serve the needs of the Ogden Shops)
SE Calgary Community Resource Center
Parks:
Lynnwood Park (Has baseball fields)
Calgary Pop Davies Athletic Park (Has baseball and soccer fields)
George Moss Park (Has tennis courts and a kids playground)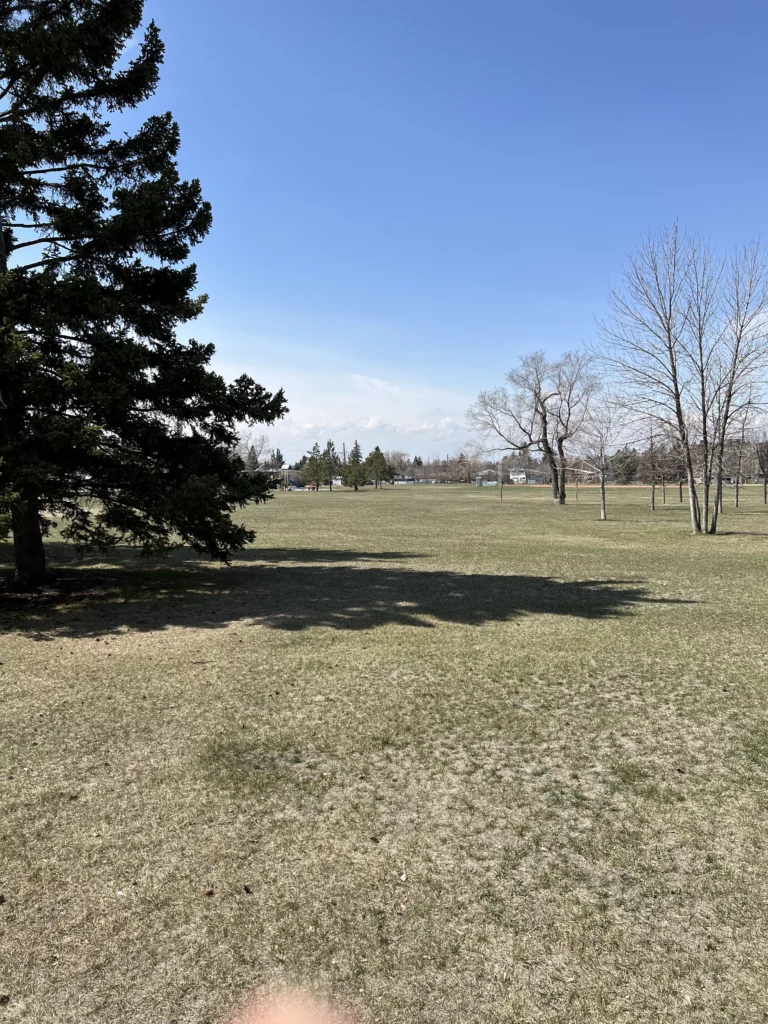 Harry Huish Park (has an off-leash dog area)
Jack Setters Park
Lynnwood/Ogden Area 2 Off-Leash Dog Park
Lynnwood Ridge Park
Beaver Dam Flats Park (It spans over 43 hectares!)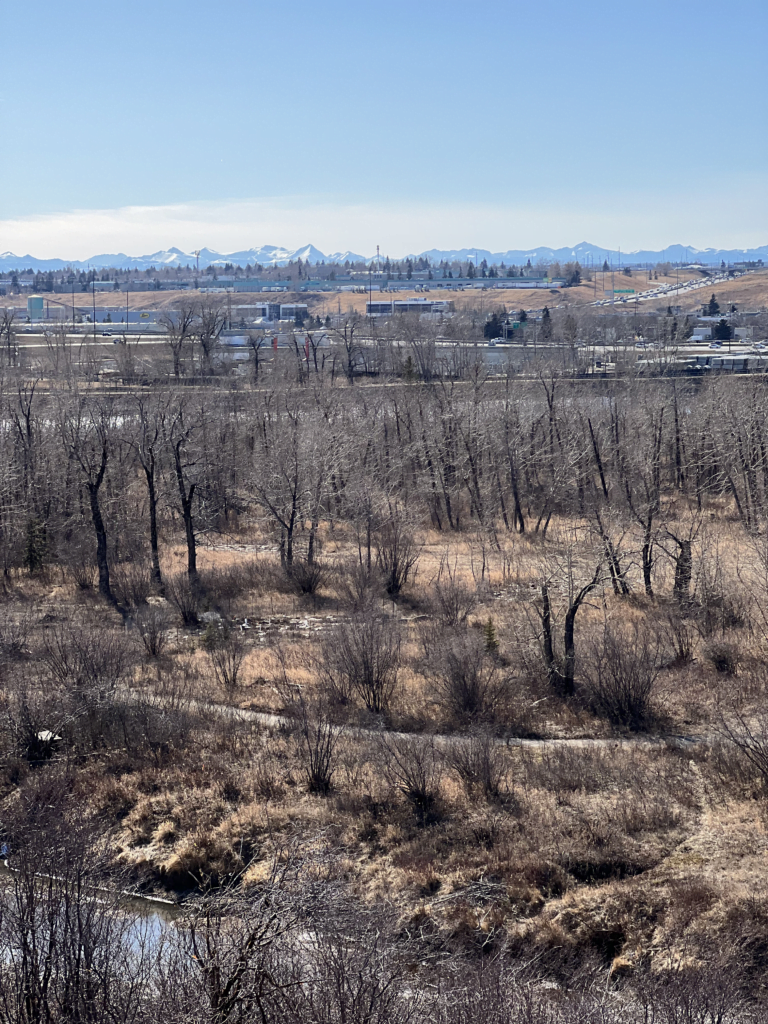 Playgrounds:
Olympia Playground
Lysander Playground
George Moss Playground
Lynnwood Park Playground
Lynnview Playground with a big park surrounding it
Known community dwellings:
Lynnwood Village
Silvera For Seniors – Beaverdam Community & Townhouses
Riverside Gate Condos
Cedar Ridge Apartments
Movies and series filmed in Ogden:
There are two planned stations of the new Calgary Green Line LRT to pass through the Ogden community: 1) Lynnwood/Millican and 2) Ogden. The Request for Qualifications for the project has already been released as of March 31, 2022.
Ogden has several strip malls and plazas. Probably the oldest one of them is Lynnwood Plaza. Lynnwood Plaza was built in the 1970s and has 11 stores providing several services and products. The plaza is at 1603 62 Ave SE, Calgary, AB T2C 2C5.
Ogden Pharmacy is located in Lynnwood Plaza. If you live in Ogden or its south neighbour community Riverbend in Calgary, Alberta, our pharmacy will be pleased to help you with your prescriptions, our free prescription delivery and blister packs services, and innovative community initiatives.
Please call us at 587-391-9878, use the Facebook Messenger Chatbot (the bottom right of this page), or use our WhatsApp Chat (the down left of this page) to inquire about or discuss any medication needs.