ProdYOU (for sellers)
Ogden Pharmacy decided to begin a revolutionary initiative, ProdYOU, with surrounding communities in Calgary to encourage local entrepreneurship of community residents.
We are the first pharmacy (we believe in the world!) to rent retail shelf space to showcase your designed or made products for FREE!
FREE shelf means you can keep all the profits of your sold product(s).
Nobody could know. But maybe the Ogden community (including Lynnwood and Millican Estates) could be the home of the next big venture in Calgary!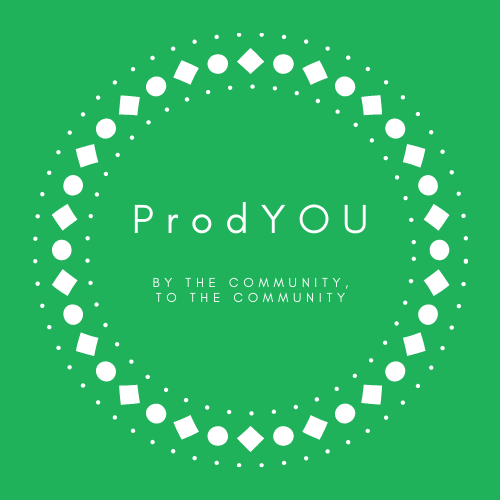 Since we have limited shelf space, we will begin our venture with the residents of our beloved Ogden, Calgary community (including Lynnwood and Millican Estates) and also our close neighbouring communities: Riverbend, Acadia, Fairview, Willow Park, Dover, Forest Lawn, Quarry Park, Douglasdale and Douglas Glen.
Ogden Pharmacy will deduct ZERO commission from any ProdYOU selling transaction for these communities.
For other communities, we will charge a 5% fee. The ProdYOU seller can add that fee to the price or deduct it from their selling price.
This new initiative illustrates our slogan, "Your real, community pharmacy!"
Real in our slogan means that we, as Ogden Pharmacy, really and genuinely care about our communities health and well-being by being active members that build on and encourage our communities' existing talents and skills.
And believe us, we know that many of you are talented and skillful. We saw many of your products, and they are marvellous!
You need to showcase your products and further promote them for you to shine and be more!
Because this is the first time for a community pharmacy in Calgary, Alberta or even in all of Canada to propose a new endeavour such as ours, it will evolve with time, with your help and support.
So, why does Ogden pharmacy believe it is an excellent time for our ProdYOU initiative?
There are many strong and valid reasons for that belief, such as:
Although Amazon, Facebook, Etsy, and many other retailers made online shopping a breeze of air, people still love to go to malls, to feel and touch, to have a conversation, or even get out of their homes.
Many people have side hustles (e.g. hand-made crafts, paintings, crochet products) that could be physically showcased and earn some money. They don't have the resources, time, or enough production to justify stocking a shelf in Walmart, Costco, Shoppers Drug Mart, Rexall or any big retailer.
Delivery costs could be prohibitive for individuals, decreasing their product outreach. So if people can get a physical store space for little to no (Ogden pharmacy would not charge residents in eligible neighbouring communities), this could be a game-changer for many.
Benefits you will get if you showcase your products at Ogden Pharmacy:
You will get physical shelf space for your product for FREE.
You will get free digital marketing for your product:

Your product will be listed on our website.
Ogden Pharmacy may write a blog post (based on your submitted description) about your product to increase its visibility.
It could be listed on our social media channels such as Facebook, Twitter, Instagram, and others.
Since ProdYOU is a new initiative, it may get coverage from famous press and TV channels like CBC, CTV News, CBC Calgary, CBC Radio, and more!
Eligibility:
You must be a resident of one of those communities: Ogden, Riverbend, Acadia, Fairview, Willow Park, Forest Lawn, Dover, Quarry Park, Douglasdale or Douglas Glen.
Your product must be:

your design or make, or you are a distributor of it (e.g. makeup, earrings, necklaces, etc.),
small size and could be comfortably and safely put on a wooden shelf or hung up on a wall (e.g. a craft, a painting, a tool)
not food (for now at least) or anything that needs a licence or a permit to be sold,

not a used product or purchased from another store,
If you want to become a ProdYOU host, you can apply from this link.
To become a ProdYOU seller, please continue.
By filling out the form below, you wholly agree to all our terms and conditions of the ProdYOU initiative.
Apply: