Our Story
As a group of friends (and pharmacists also!), we thought opening a typical community pharmacy with nothing new was insufficient!
After a thoughtful brainstorming about what a "Community Pharmacy" means, we decided that the concept of "Community Pharmacy" needs to be rebranded and restructured around the communities we serve.
Not around what we want or desire.
That brainstorming was our incentive to begin a new, engaging, revolutionary community pharmacy. We decided to start our pharmacy in Ogden, Calgary, and call it Ogden Pharmacy in a homage and tribute to one of the foundational communities of Calgary city, which was previously named Millican-Ogden (now it is Ogden) community.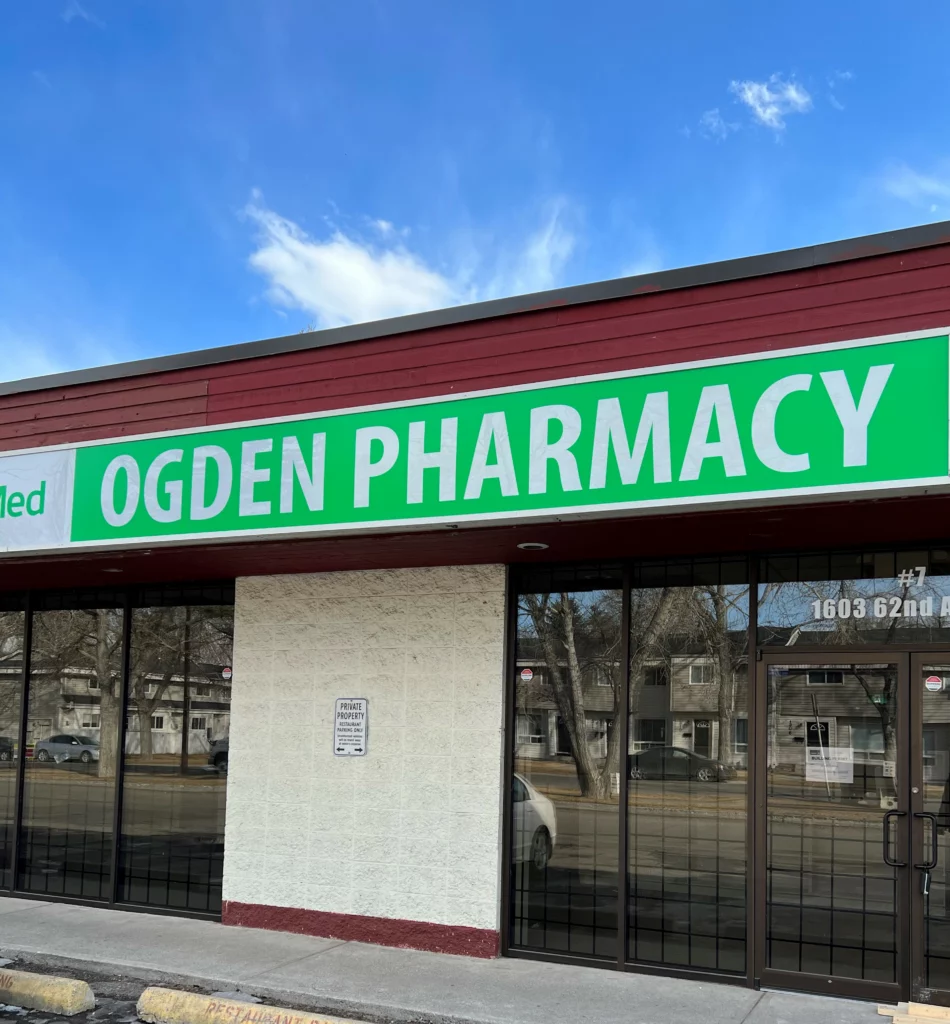 Ogden community is one of Calgary's oldest and foundational communities. Once, it was the location of the only repair shop for the Canadian Pacific Railway (CPR) between Winnipeg and Vancouver.
Ogden pharmacy will not only take care of Calgary communities' different, ever-changing, and specific healthcare needs. It will also enrich those communities by:
One of our first initiatives will be ProdYOU, an ambitious endeavour to give the residents of Ogden, Calgary, who have any physical (hand-made specifically) product a FREE shelf space on our shelves to showcase their product(s). Not only that, but we will make sure that the product is advertised on many channels of our social media.
The good thing is that all of this is FREE for a limited time.
Ogden Pharmacy is a pharmacy about our communities, not about anything else. We dream that our communities' residents and businesses will adopt the ProdYOU initiative (for sellers and hosts) for their communities. That would ensure a new way of community work and a different level of entrepreneurship.
Many other initiatives are to come through us in the coming months.
One last thing.
One day we asked some lovely Ogdenites about what colour they think best represents the Ogden community.
They said: "Green and White!"
That's why our website theme and exterior signs use those lovely colours. Maybe the green colour is a little brighter, but it still looks nice!
We strongly believe that our pharmacy in Ogden, Calgary, will be an important beginning for a new and exciting journey for all of the community of Ogden and the surrounding communities.
Ogden Pharmacy is your real, local, community pharmacy.