Benefits of Our Free Prescription Delivery
At Ogden Pharmacy in Calgary, to use our free prescription delivery service, you do not need another mobile app to be installed or any refill reminders
Do you need to transfer your prescriptions or refill one of your medications, but you are not a technology guru or savvy? There is no need to install any mobile apps or set up any reminders.
Transferring, refilling your prescriptions, or using our free prescription delivery service has never been easier!
Just call 587-391-9878, and our pharmacist will get your information and voila! You are done, and our pharmacist will do the rest.
You don't need to call your other pharmacy. Our pharmacist will call your pharmacy and transfer your prescriptions to Ogden Pharmacy.
Then for future refills, after your permission, our pharmacist at Ogden Pharmacy will call you when our systems indicate that your prescriptions are due for a refill. So there is no need for any reminders!
By transferring your prescriptions to Ogden Pharmacy, you are automatically qualified to and can use our free prescription delivery service in Calgary. Your prescription will be home delivered to you for FREE, anywhere in Calgary, in addition to any over-the-counter medications you may need.
Also, once you become a patient of Ogden Pharmacy, you automatically qualify for our free blister packs (also called Pill Packs or Compliance Packaging) to get your medications organized in a blister container, which is similar to the commercial blister but customized for you!).
All those services are for FREE!
If you like to transfer your prescriptions or ask for a refill by yourself, you can use the 30 seconds online transfer system or the quick refill online system below to fill in all the information needed (they are not a lot), and the pharmacist will do the rest.
Free same-day and next-day delivery to Ogden, Riverbend and all communities of Calgary
Our fast and reliable delivery partners will ensure that you will get your medications as soon as you request them, whether you are in Ogden (including Lynnwood and Millican Estates), Riverbend, Dover, Acadia, Willow Park, Forest Lawn, Quarry Park, Douglasdale and Douglas Glen, or any other community within Calgary.
Maybe you are quarantined or sick
We know that things happen.
And with all the COVID-19 ups and downs, self-isolation, quarantines, working from home, stay-at-home provincial orders, the spread of the monkeypox virus, and long COVID (Post-COVID-19 condition), you may be a little hesitant to go and get your medications by yourself.
So, whether: 1) you cannot make it to our pharmacy, 2) you are sick, 3) you just don't feel like driving, 4) your kids need your attention, or 5) you got COVID-19 and didn't want others to get sick, you can depend on us to get your medicines right to your home, across all communities of Calgary, and again for FREE.
You will save money and time
We love to see our patients!
However, we know that you may have other important stuff to do. So our free prescription delivery in Calgary will save your precious time, car gas, and hard-earned money and get your medications to your home or office.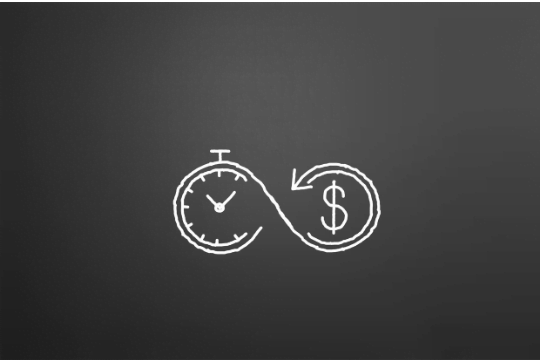 Increased medications adherence
Your prescription medicines are extremely important.
And our free prescription delivery will ensure you do not miss your medications. Also, our pharmacist will contact you after you get your medicines delivered to ensure that usage and any medicine update are thoroughly discussed with you.
Free delivery of compounded and over-the-counter (OTC) medications
Not only can we free deliver your regular prescriptions and OTC within Calgary, but we can also quickly free deliver any compounded prescription to your home!
For the OTC, Ogden Pharmacy can free deliver OTC for over $50 of OTC purchases or if the OTC is combined with at least a single prescription (regular or compounded).