Ogden Pharmacy in southeast Calgary is proud to serve the communities of Lynnwood, Ogden, Riverbend, and all other surrounding communities.
Ogden Pharmacy is your best and most convenient pharmacy in Calgary for all your prescription and over-the-counter needs!
Check out the new video of our pharmacy at Ogden, Calgary!
Video transcription begins:
Looking for a pharmacy that offers free prescription delivery, 30 seconds prescription transfers, 25% front store discounts, quick refills, and free compliance packaging?
Look no further than Ogden Pharmacy!
We also offer rapid antigen tests for COVID-19 with certificates for travel and events, and free home test kits.
Plus, we have space for your hand-made products on our pharmacy shelves.
We're your one-stop shop for all your prescription needs!
Video transcription ends.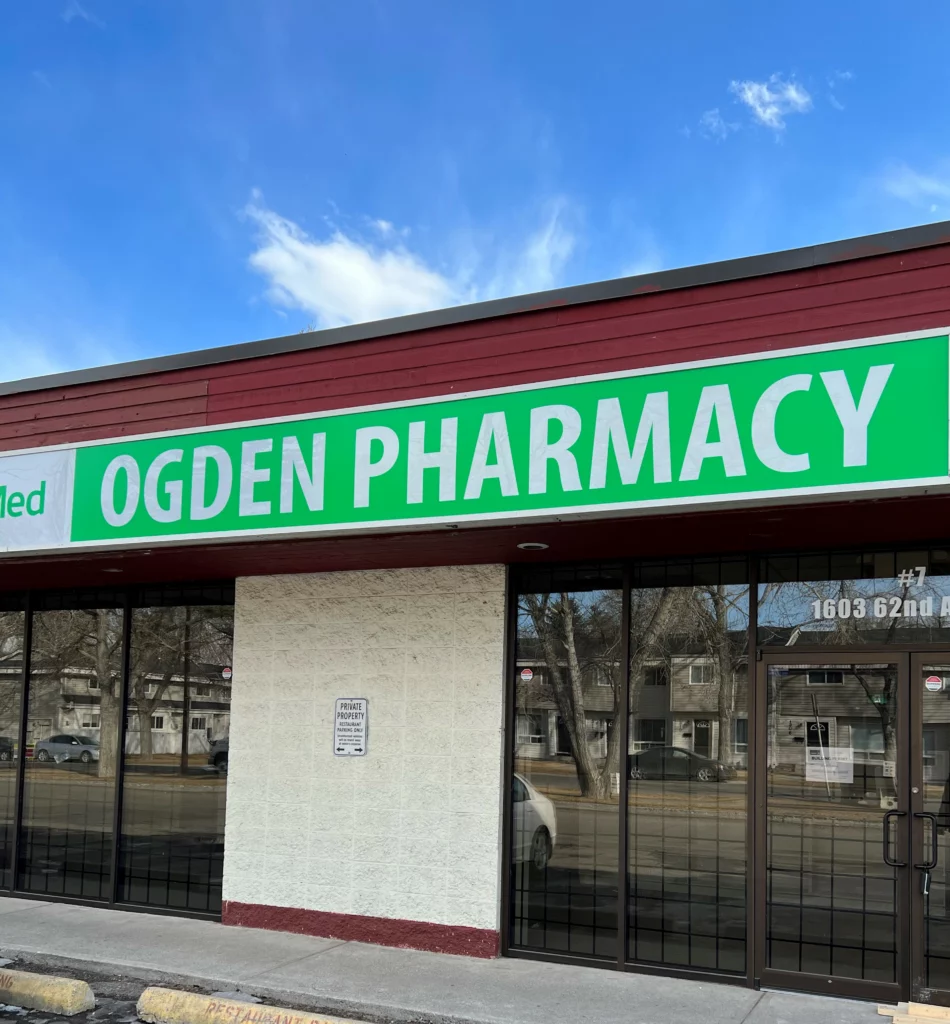 Call Ogden Pharmacy at our southeast Calgary location to transfer your prescriptions or to have a little chat about any minor ailments you may have.